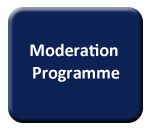 PHAMBILI TRAINING & DEVELOPMENT is a private training and management consulting firm with its headquarters in Port Elizabeth, in the Nelson Mandela Bay. Having been established in 1999 and now with other offices around the Eastern Cape, KwaZulu Natal and the Gauteng province.

Phambili Training & Development has, over time, become a force to be reckoned with in the Training and Skills Development sector, nationally.

The company specializes in the provision of general management training and mentorship programmes, specific technical skills programmes and marketing/business linkages for public, private and the SMME sectors.
HOME