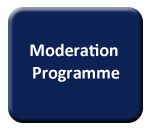 About Us

Vision

To become a leading training and mentorship consultancy with a special focus in the SMME sector.

Mission

With profitability and business growth in mind, to render a highest quality training and mentorship service to SMME's within the local, provincial and national arenas.




Values

At Phambili we value the following

1. OUR GOOD NAME

We conduct our business in accordance with the highest ethical standards and service excellence.
We operate as a socially responsible corporate citizen.

2. OUR CUSTOMERS.

We listen and respond to our customers' needs and expectations.
We strive to provide outstanding value to customers of our services.

3. OUR ASSOCIATES.

We treat our associates and their ideas with dignity and respect, and reward initiative and accomplishment.