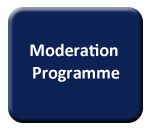 PHAMBILI TRAINING & DEVELOPMENT is fully owned and managed by Historically Disadvantaged Individuals. All members of the Close Corporation have specialized skills that when brought together, a fruitful synergy in the management of the business and provision of quality training and mentorship is created.

Between ourselves and our team we have a pool of highly motivated individuals who are all specialists in the various solutions we offer.
The effective rendering of all the above-mentioned solutions is made possible by various business models including: In house; Outsourcing; Consulting services; Joint Ventures / Partnerships; Contracted services and Ad hoc time & materials.
Our Team