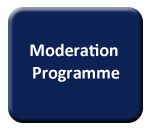 Portfolio

Except for short-term training for individual groups, PHAMBILI facilitated a 25-week Contracting Entrepreneurial Training programme during 2000, funded by Department For International Development (DFID) for the National Public Works Department. That successful programme was focused towards emerging contractors in Uitenhage and Port Elizabeth.

The company has just completed another business skills training for CEBI after it successfully completed training for the first group of 22 entrepreneurs who have already started their businesses or were keen in doing so.
Completed an Intermediate course facilitated by Murray and Roberts, Grinaker, VDZ Construction, Dev Construction, Eastcape Master Builder Association, etc. The course was conducted in East London between May and August 2001;and was funded by Alpha Cement. The above mentioned companies want Phambili to continue with the Advanced course subject to the finalization of funding by CETA.

Phambili was awarded contracts recently (January 2002 & 2003) by the Provincial Department of Roads and Public Works in Bisho to conduct business skills training for 126 & 56 emerging contractors, respectively throughout the Eastern Cape, i.e. all five regions, using the Contracting Entrepreneurial Training (CET) programme. That programme was successfully conducted over three months, with an additional month set aside for on-site and off-site mentorship.

The company has completed management training for 95+ emerging contractors working on the Coega IDZ project in Port Elizabeth. Currently, Phambili is still busy on the Coega IDZ project conducting more business skills training (CCO-2)for emerging contractors.

Completed 3 six-monthly contracts with Project Noah - a Department of South African Breweries Limited. The terms of the contract were, inter alia, as follows:
| | |
| --- | --- |
| • | to coordinate Business training activities for retrenchees, |
| • | to conduct Business training sessions, |
| • | to provide practical advise on how to start, run and manage a business, |
| • | to compile Business Profiles and Business Plans, |
| • | to provide on-site Mentoring to the retrenchees. |
The above contract started at the beginning of September 2000 right up to 31 October 2002.